On Thursday, May 10, the Bring Sean Home Foundation was one of six honorees recognized at the Northern Monmouth Chamber of Commerce's (NMCC) 16th Annual Crystal Beacon Awards Dinner. We are truly honored and humbled to be included among this year's honorees and, on behalf of all our board members and volunteers, we extend to all the great folks at NMCC our sincere gratitude and appreciation for this recognition.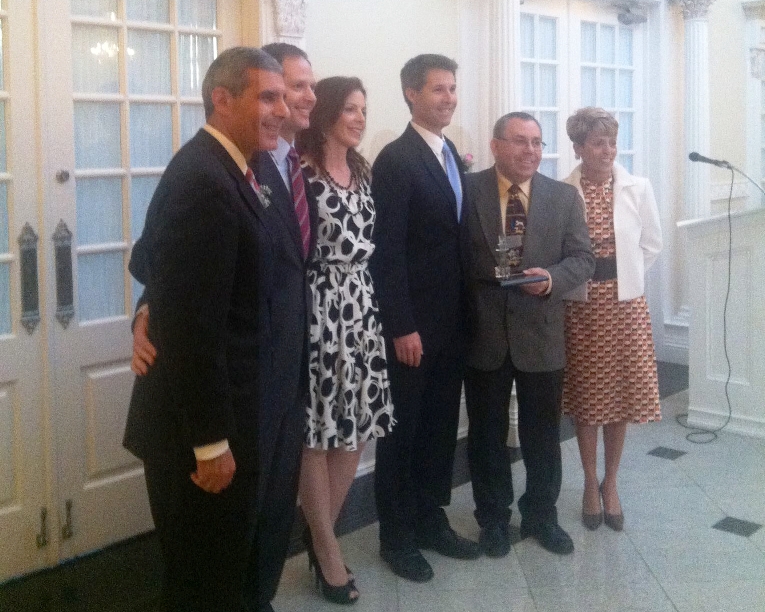 Northern Monmouth Chamber will present award on May 10
PRESS RELEASE
FOR IMMEDIATE RELEASE
Contact Northern Monmouth Chamber of Commerce
Vin Gopal, Committee Chair, 732-299-5625
ABERDEEN – The Northern Monmouth Chamber of Commerce (NMCC) will present the Crystal Beacon Award to six honorees at the 16th annual Crystal Beacon Awards Dinner, May 10, 6-9 p.m., at Addison Park, Aberdeen.
The awards recognize outstanding contributions by individuals and organizations to our local community. The 2012 honorees are:
Bill Atkins, owner of Red Bank Limo – Joseph Azzolina Business Ambassador of the Year
Grace Hanlon, Executive Director, NJ Department of Tourism – Public Servant of the Year Award
John McCarthy, owner of United Check Cashing in Hazlet – President's Award
Bayshore Community Hospital – Community Enhancement Award
Ancient Order of Hibernians (Bayshore Chapter)- Non-Profit of the Year
Bring Sean Home Foundation – Good Neighbor Award
"The Northern Monmouth Chamber of Commerce is proud to honor these distinguished individuals, businesses and non-profit organizations for making a positive impact in our community," said Cliff Moore, Chamber President. Chamber Executive Director Lea Shave said the Crystal Beacon Awards Dinner is a special tradition of the chamber, which serves approximately 300 businesses in the Northern Monmouth County region. This year's awards ceremony is presented by lead sponsor Scudiery Enterprises and will feature a complimentary cocktail hour, sit-down dinner and music. Individual tickets are $80 and a table of 8 is $600. Reservations can be made by calling the Chamber at 732-203-0340 or by visitingwww.northernmonmouthchamber.com. Sponsorships are also still available.
The Northern Monmouth Chamber of Commerce – Dedicated to promoting local businesses for over 50 years, the Northern Monmouth Chamber of Commerce has become a resource for both businesses and the community. Fostering growth for its members and encouraging a commitment to local residents, the Chamber provides information, facilitates business education, and sponsors networking opportunities. The Chamber help hundreds of members achieve their potential for success. For information about the Chamber and membership, visit www.northernmonmouthchamber.com.