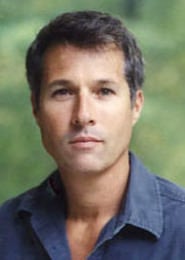 Maria Shriver, interviewed David recently here is one question and answer:
What is your vision for the foundation? What do you hope it accomplishes in the long run?

We want to educate the public on the issue of international child abduction and work with elected officials to push for reforms which we hope will lead to meaningful change in the way our government works to ensure the safe and prompt return of abducted children. Right now parents whose children are abducted fight against overwhelming odds to even see their children in many cases, let alone bring them back to their home countries, and this needs to change. We expect to be a leading voice on this issue and to provide support to parents who need help. BSHF raises public awareness of individual cases and provides a support network to guide parents through this difficult time in their lives.

In the last three years alone there have been almost 5,000 American children abducted to foreign countries and the numbers continue to increase at an alarming rate. The BSHF is working hard to make a difference by preventing future abductions and pushing for legislation that will reunite families by bringing more abducted children home to their parents.
Go to http://mariashriver.com/blog/2011/06/fathers-love-interview-david-goldman to read the entire interview.